Commercial & Industrial Fencing Crewe
Here at Wulstan Fencing we have dedicated teams for our commercial and industrial Fencing in Crewe, Cheshire, cscs cards DBS certificates for the local business, schools, local council, so whatever your commercial fencing needs we will have a solution for you from securing your business premises, with palisade fencing or 358 mesh fencing Cheshire or to even improve the kerb side appeal, we offer a wide range of security fencing, commercial solutions choosing from a vast selection of different materials and variable different designs, the commercial fencing can come in many different colours to match your business RAL colour chart some are classed as standard then there are some you have to pay extra for but it makes your business stand out from the rest, in the cheshire areas for security fencing Crewe we also supply and fit gates to suit all the different fencing.
Palisade fencing systems is designed for the primarily for defence against a more determined intruder. with the unique design it offers excellent resilience against a wide range of attack methods which is going to protect your business or premises, the high security design of the palisade fencing acts as a substantial deterrent against climbing the fence also it can have a good levels of resistance against vehicles ramming it. Fencing in Cheshire
This product is designed for communication centres, warehouse on in industrial estates, there are two profiles W section and a D section they come in different thickness heights from 1.2m to 3m high and many different colours, gates to suit this fencing.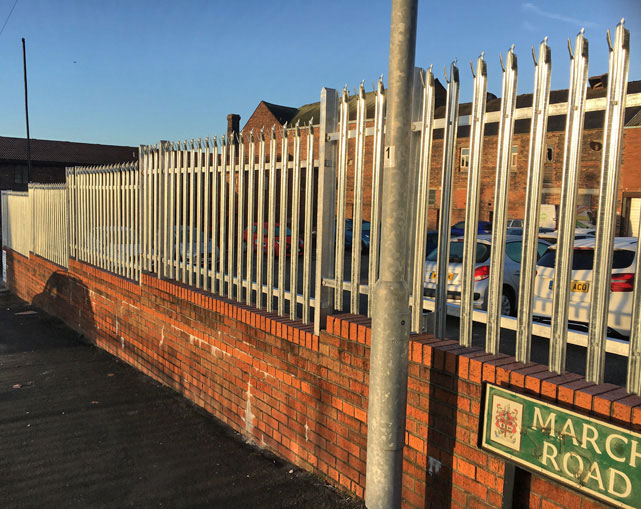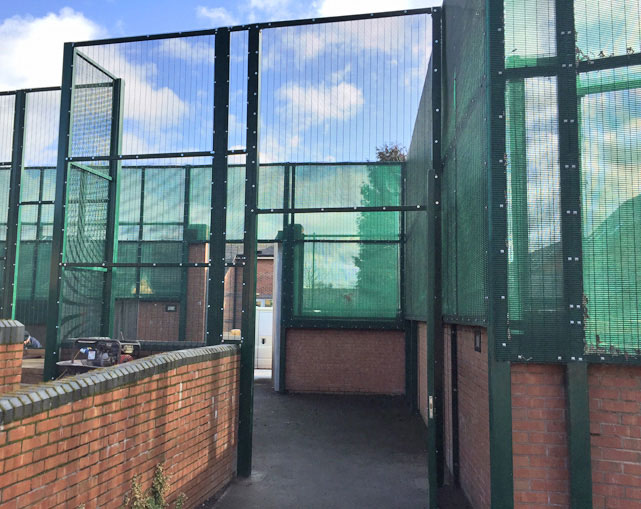 Paladin fencing in Crewe This is the ultimate welded mesh fencing system which provides a high degree of physical perimeter protection with a discreet visual impact on the surrounding areas, the panels are manufactured in a mesh pattern of 76.2mm x 12.7mm using a 4mm diameter vertical and horizontal wires.The method of construction produces a panel that is formidable in both a strength and appearance, this fencing as special design posts hollow section posts for the erection of the fence. The panels come in sizes of 1.2m to 5.2m high standard 3m wide, this fencing is normally used on prisons and military site for the 5.2m high for the lower 358 mesh is normally used on schools, parks,leisure and recreational areas, and commercial developments. gates to suit this fencing.
V Guard Mesh Fencing Crewe
The v guard fencing in Crewe, Cheshire is one of the most popular fencing. The v Guard fencing is a welded mesh panel with an innovative and unique appearance to it, this panel does not have the aggressive appearance but is still great for a security fencing so this fencing looks good in prestige locations where pleasing visual appearance is essential. panel specification is 6mm diameter wire with horizontals spaced at 200mm x 4mm diameter wire with verticals at centres ranging between 20mm and 43mm to form, standard 3m wide panel, standard stock heights 1.2 to 2.4m gates to suit this fencing.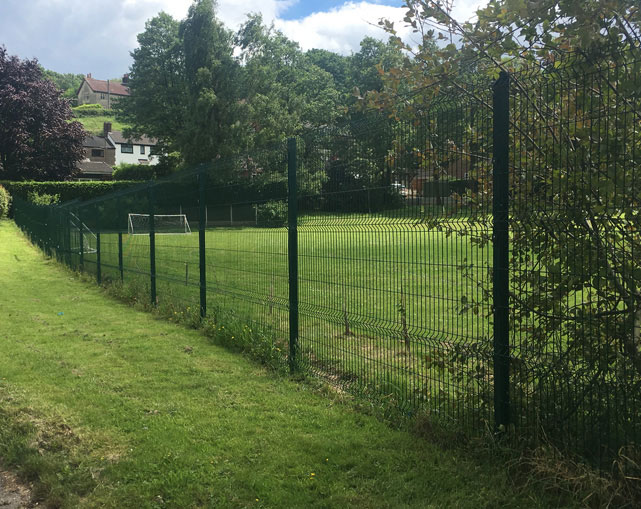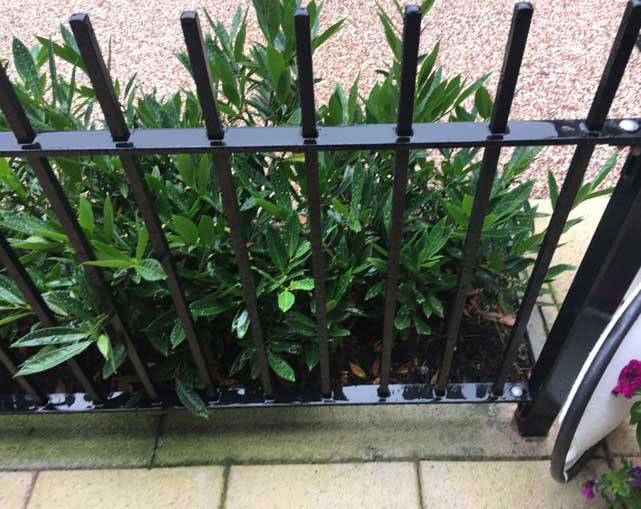 This fencing in Crewe can be used for the industrial and domestic customers which is great for aesthetics this is a welded mesh panel to which gets fixed to a box frame these are galvanised and powder coated after, this is a low risk pedestrian fence, wide range of applications including sports field, parks, even domestic customers for keeping dogs in a area, permanent or temporary the product is versatile makes it ideal for keeping pedestrians from getting too close to any exhibits that require low level.
Sports Fencing (Ball Courts) Crewe
Ball court fencing systems are great for the play grounds or parks in Crewe, Cheshire this offer a safe and robust perimeter for parks and schools all over the UK this range offers high performance and attractive fencing with excellent visibility and also a high level of boundary security, sports fencing is also very at home in professional sports ground these panels are manufactured for rigidity and resistance to to impact and offers a level of ball rebound these come in many different colours from the RAL colour chart. Fencing in Crewe
868 mesh consists of 200mm x 50mm welded mesh 8mm horizontal wires positioned either side of a 6mm diameter vertical wire and 1.2m of the fence is reinforced with additional wire standard heights 2m to 3m to 4m to 5m post centres are 2.525m.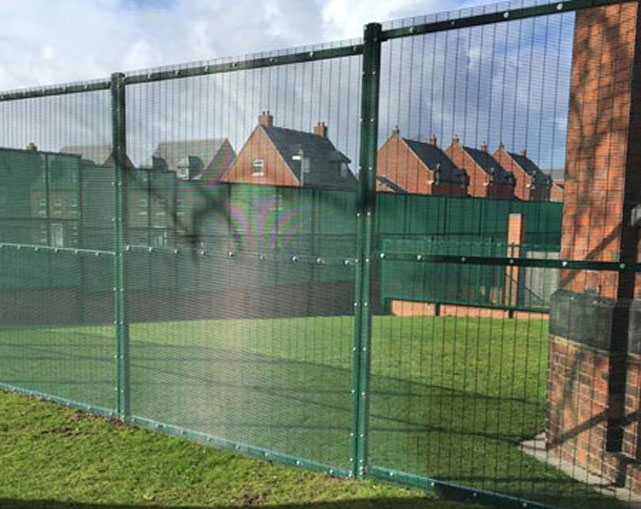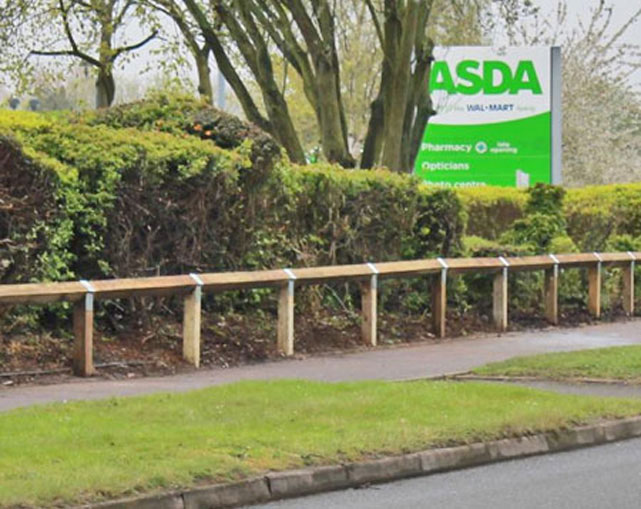 Trip Rail Fencing (Knee Rail) Crewe
We supply and fit trip rail fencing this can be available in wooden or metal materials this is normally fitted around supermarket, car parks playing fields, petrol stations, etc all the wood is pressure treated colours are brown or pressure treated green (natural wood colour) Posts for diamond / knee rail fencing with birds mouth top, 100 x 100mm section, softwood finish. Galvanised strap to secure post to rails with 50mm nails. knee rail fencing are 75 X 75mm nominal section. 2.7m or 1.8m long. (posts are set at 1.35m centres) in the metal you can have tubule rails or square this is bespoke trip rail, this gets made to the customers specifications.
Trip rail Crewe we are fencing contractors that deal we the industrial Fencing's Cheshire.
Here at Wulstan Fencing we supply and fit all different type chain link fencing the jumbo chain link 12m rolls and the standard green or galvanised chain link 25m rolls with standard metal and concrete posts to the cranked posts for the barb wire for extra security comes in 900mm to 2.4m high this is normally used on tennis courts, schools, some business, supplying and fitting chain link fencing in Crewe, Cheshire.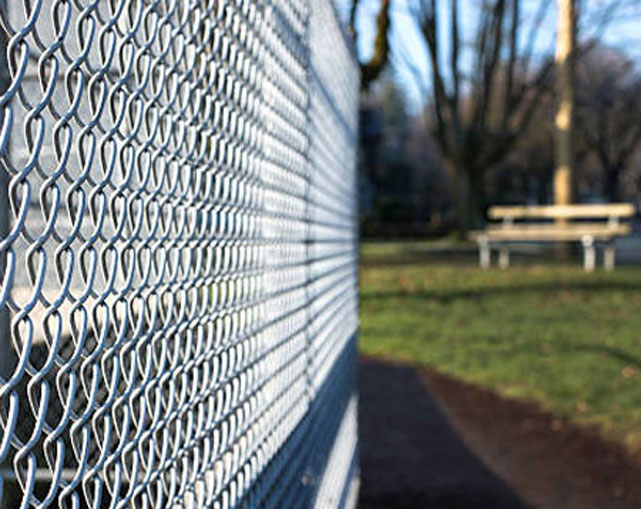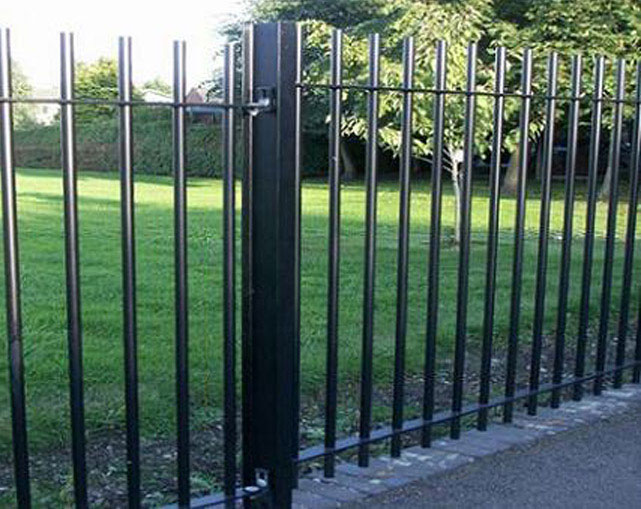 Vertical Bar Fencing Crewe
Vertical bar fencing has been developed to offer a multi-choice specification designed for a wide range of applications. Vertical bar fencing is manufactured to fulfil the boundary protection and demarcation requirements of both commercial and recreational applications in Crewe, Cheshire.
Typical applications include retail parks, recreational grounds and sports fields, light industrial estates and office car parks.The range of vertical bar fencing products offer a traditional appearance combined with strength, rigidity and durability in one product configuration. Construction of this perimeter fencing system is in the form of welded panels, with two horizontal rails manufactured from flat or RHS sections, welded at intersection points. Square or round infill bars are available in a number of sizes according to the height of the fencing specified. double and single gates can be made to match the fencing. For a quotation on Industrial fencing call us.
Bow top fencing in Crewe, Cheshire has been developed as an alternative to our Vertical bar fencing range. Bow top fencing is an ideal solution where minimum security is required and where the visual aspect takes priority.
Bow top fencing in stoke on trent is popular in the larger heights for use around the perimeters of public car parks and gardens, where appearance is of high priority. The lower heights are popular in segregating children's play areas or to maintain an area free of animals. Bow top fencing is available in two configurations: standard bow top and play specification. Play specification is recommended for use around play parks where younger children play, as it features a narrow top bow.The Bow top range of fencing systems has been designed to offer strength, rigidity and durability in one product configuration, defining boundaries and deterring pedestrians. Standard heights include 1.0m, 1.2m, 1.4m, 1.5m, 1.8m, 2.0m, 2.1m, and 2.4m. Post centres are 2.75m.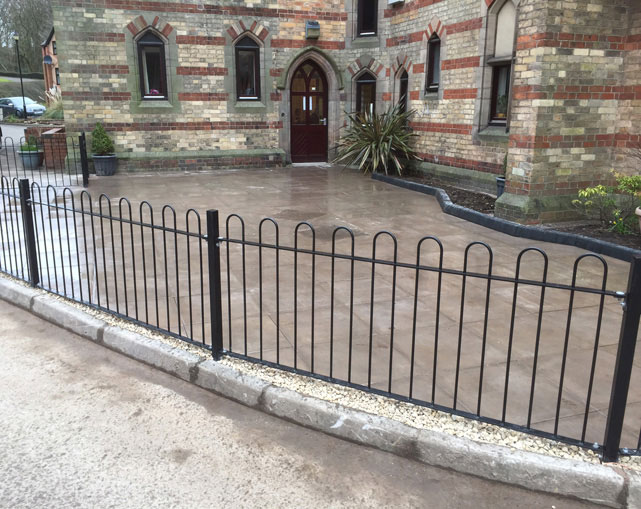 Contact us with your requirements