Commercial Handrail Systems

Handrails are available with a supply with installation service only.
Handrails are commonly used in public places, domestic homes and slopes for disabled access. Handrails in Stoke on Trent.
Finish of hand rails come in either galvanised or galvanised and Powder Coating RAL colour chart.
We provide handrails for outside uses which can be made as one welded unit or pieced together with clamping pieces and steel tubing. Both can either be concreted into the ground or fixed with resin anchors and also can be fixed to an existing fence/wall or set in the ground independently.handrails in Staffordshire and Cheshire.
Commercial Handrail Systems
Quickclamp
Quickclamp is a multi-purpose system using galvanised cast iron fittings.
The flexibility of the system allows very complex structures to be assembled in a quick and efficient manner.
All components are hot dipped galvanised to British Standard providing a long lasting, durable, corrosion resistant finish.
Available in 26.9mm, 33.7mm, 42.4mm and 48.3mm pipe diameter with the tube available in either 3.2m or 6.4m lengths.
PreFabricated Handrails
These handrails are all ready welded to suit the job. The benefits are that you have no joints in the handrail, so its nice and smooth as it is made out of steel tubing.
The finish can come in either Galvanised or Galvanised and Powder Coating and even painted (as a reduced cost option).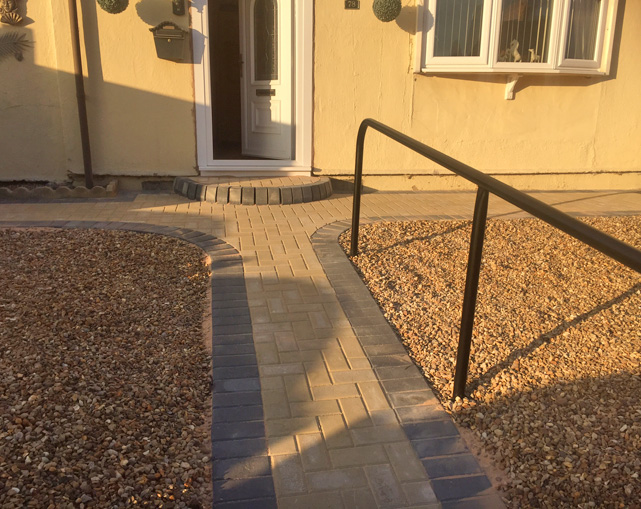 Contact us with your requirements