Manual & Automatic Sliding Gates
Our sliding gates can be used for both commercial and domestic customer when a standard opening gate is not possible due to uneven ground or there is limited space available for a normal gate.
Sliding gates can be made from metal or wood and be either be manual operation or can be fitted with an electric operated gate system with tracks fitted by our team.
Manual Sliding Gates & Automated Gates
All our metal and wooden gates are manufactured to your very own choice of style by one of our fully qualified team and will then be installed by one of our installation team.
The maximum open on a metal gate would be 12m wide for the wooden gates it would be 4m wide, metal gates can be galvanised or galvanised and powder coated in many different colours
We can also fit cantilever automated gates in metal. sliding gates in stoke on trent, these can also be automated with key fobs and telecom fitted and all the safely features, there is many styles of gates metal framework with tong and groove boards in the middle or fully wooden gates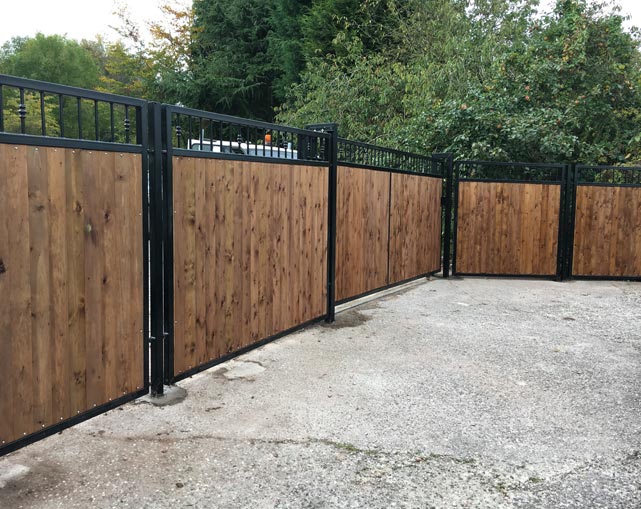 Contact us with your requirements