Metal Bollards & Concrete Bollards
Bollards are short vertical posts used to protect exposed structures (buildings) or objects from damage by moving vehicles. They are available with a supply with installation service only.
Heavy Duty Pull Out Bollards
An effective deterrent helps to protect all types of premises; shops, stores, warehouses etc against the possible ramming by vehicles. The 'Heavy Duty Telescopic Post' has been approved by the Police, local government authorities and is recommended by insurance companies.
Available in key-lockable complete with keys to suit or pad-lockable.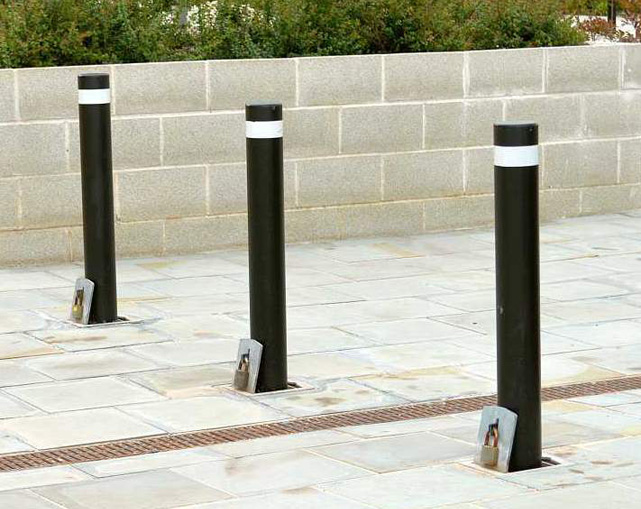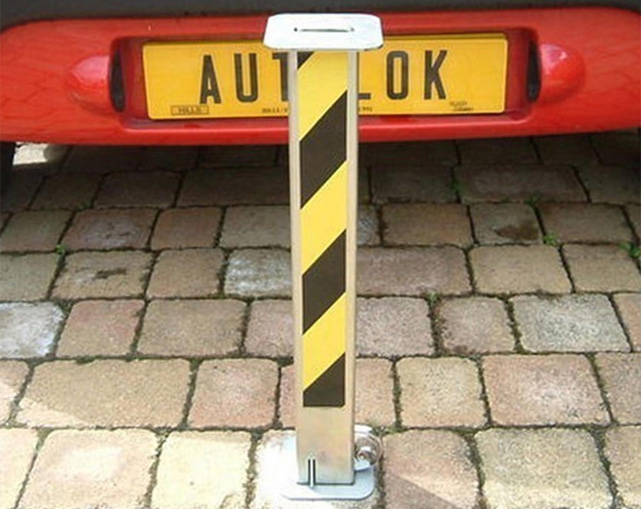 This post provides effective security for many applications. It drops down flush with the ground when not in use and is manually raised into it's open position and secured by a padlock at the base.
An additional feature of the post is that in the event of the post suffering an impact the damaged core can be removed and replaced without the need for excavation.
Padlock recommended for this unit is the Diskus style 70mm padlock.
These posts are designed to restrict access to areas such as parking spaces, office forecourts and driveways. The posts are made of mild steel tube with a cast aluminium base.
The padlockable version of this post is locked at the base and the keylockable version at the top of the post. The keylockable post can be locked in the vertical and horizontal position and is available as keyed alike or keyed to differ. When ordering more than one of these posts please state your preference.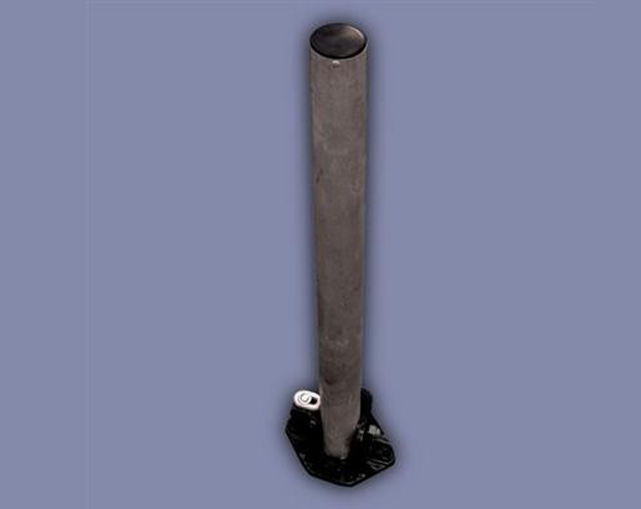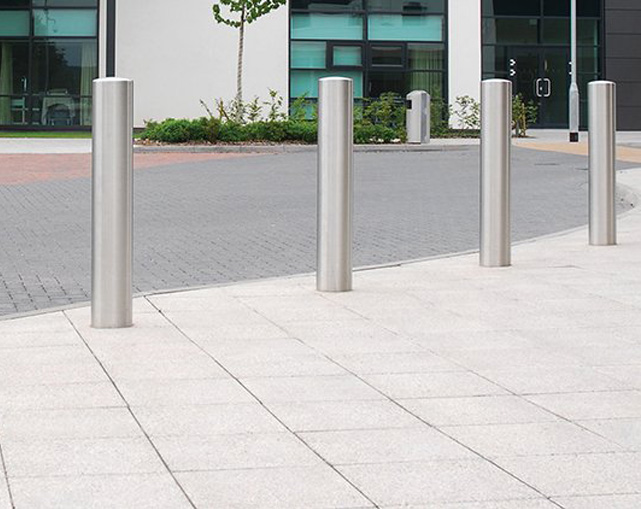 Heavy Duty Stainless Bollards
A permanently fixed capped post is a cost effective method of restricting access. These posts are  concreted into ground and cannot be removed.
Available  in a number of different diameters, widths and heights. All posts are made in stainless steel to British Standard to provide extra durability by prevention of rust.
The Concrete bollard provides an effective pedestrian and vehicle demarcation for a wide range of landscapes.
Manufactured from Concrete, it is extremely robust and has been designed to perform in even the toughest urban environments. 915mm Above Ground, Made of Solid Concrete, Extremely durable, Non smoothed finish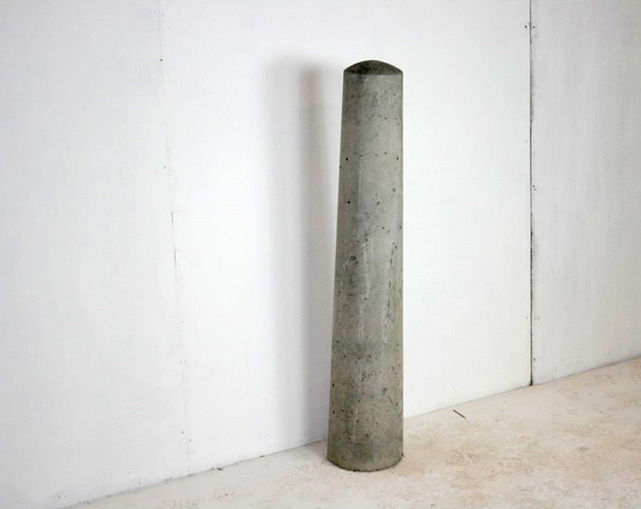 Contact us with your requirements