Cedar Screening in Nantwich
Cedar Wood Screening & Siberian Larch Wood Screening in Nantwich
Here at Wulstan we specialise in contemporary fencing like cedar or Siberian larch wood in Nantwich to give that wow factor in your garden or a feature wall. This is on the more expensive side of fencing but definitely gives the correct look for the contemporary gardens. We only use the top grades of timber and stainless steel Brad nails to fix them.
We always go the extra mile with our fitting we're we can for example with the posts we can use a cedar post if budget allows or we can use a pressure treated timber that we use bitchumen on the bottom of ground, cedar fencing can come in 4
Cedar Screening Wood - Different sizes
20mm x 45mm, 20 x 70mm, 20 x 95mm, 18x 38mm square edge section in a western red cedar , which is planned/ smoothed on all four sides 
For more information on our Cedar Wood Screening and landscaping services in Nantwich, Cheshire -  please call us: 07517 205011
Cedar Slatted Fencing in Nantwich
Cedar wood is extremely durable and holds up well to outdoor weather conditions. Because of its characteristics, cedar fencing will generally outlast fences made from softer, less durable wood, such as pine.
Key Features
Fashionable, beautiful timber

Naturally very long lasting

Easy to work with

Stainless steel fixings must be used

We recommend 'OSMO 420 oil' maintains colour & enhances beauty
Call us for a Cedar Screening Quotation Nantwich: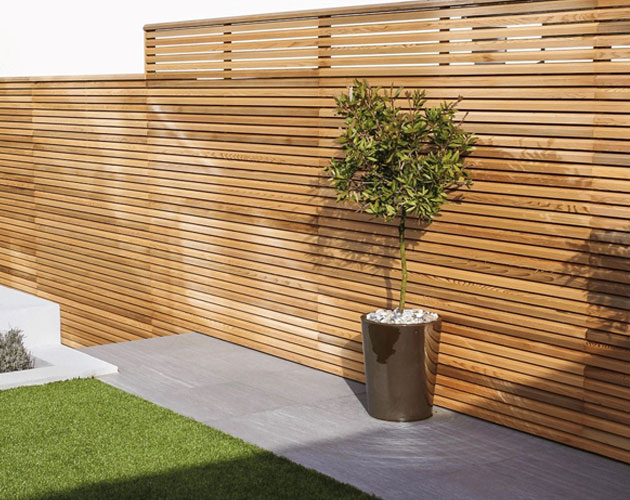 Cedar Wood Screening Examples and Styles Available in Nantwich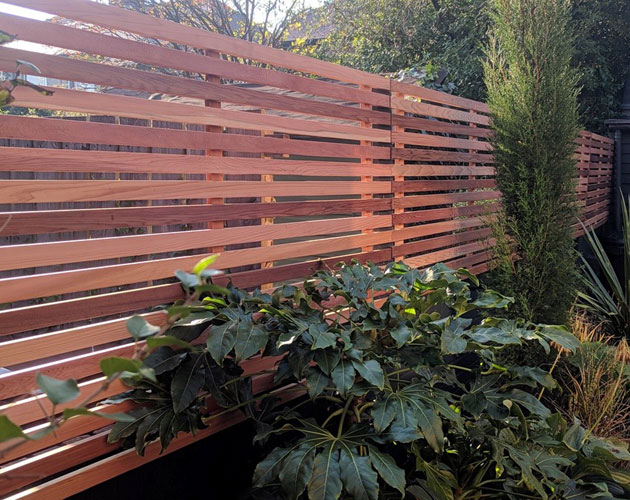 Cedar Wood Screen Nantwich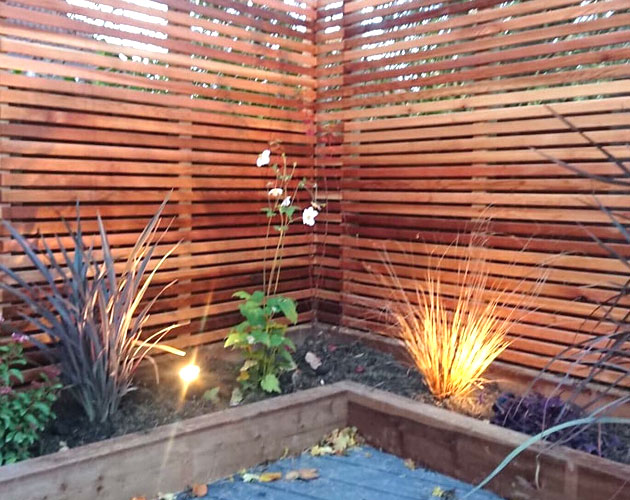 Cedar Wood Screening Nantwich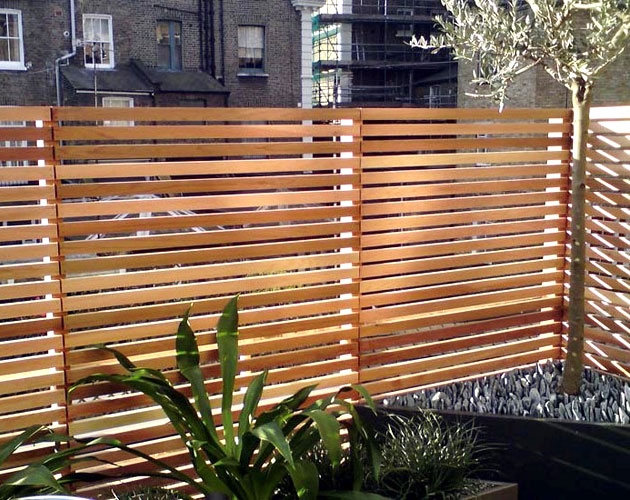 Cedar Screening in Nantwich
Cedar Slatted Fence Panels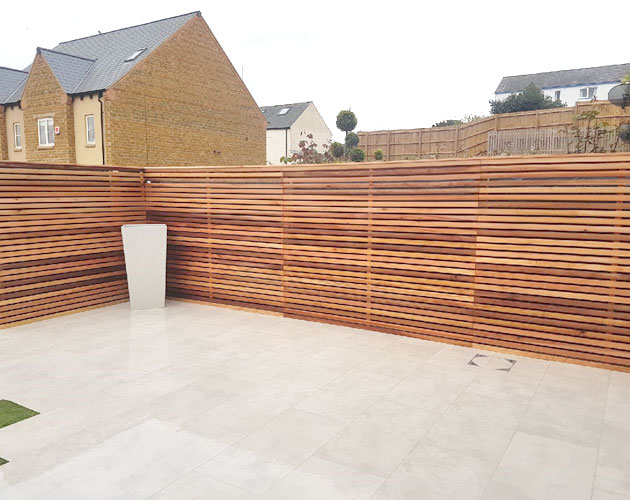 Cedar Fence Panels Nantwich
Cedar Wood Fencing Nantwich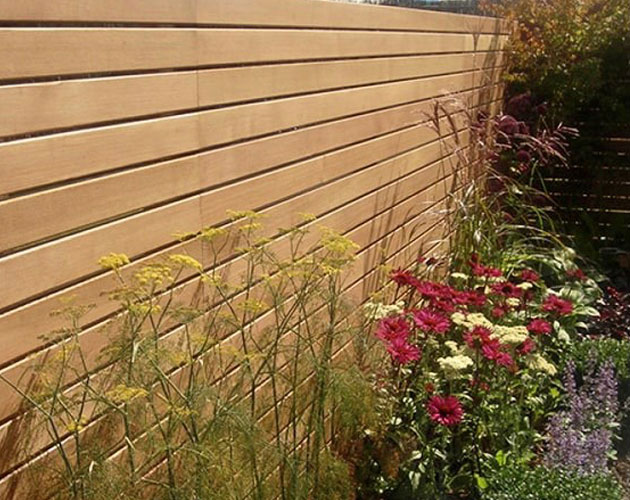 Siberian Larch Wood in Nantwich
Larch Slatted Fencing in Nantwich
Siberian Larch is a softwood that comes from a tree native to western Russia and this cold climate lends to a timber that is durable, with a natural resistance to decay. ... This timber is a softwood, but it is has slow growth and high-density, making it a more solid choice than other softwoods available
Key Features
Fashionable, beautiful timber

Naturally very long lasting

Easy to work with

Stainless steel fixings must be used

We recommend 'OSMO 420 oil' maintains colour & enhances beauty
Call us for a Larch Screening Quotation:
Siberian Larch Wood Screening Examples and Styles Available in Nantwich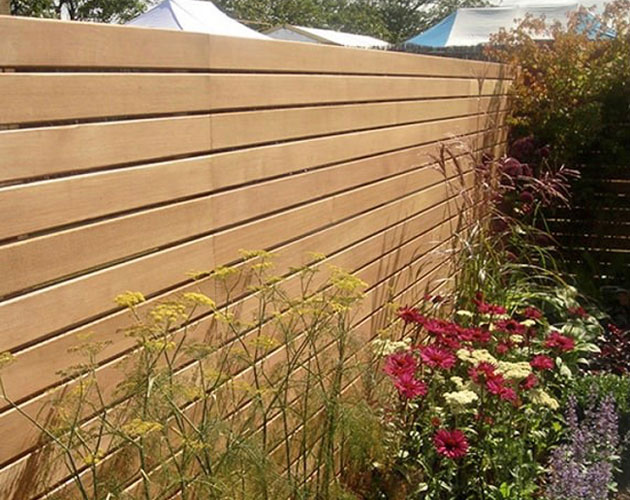 Larch Wood Screen Nantwich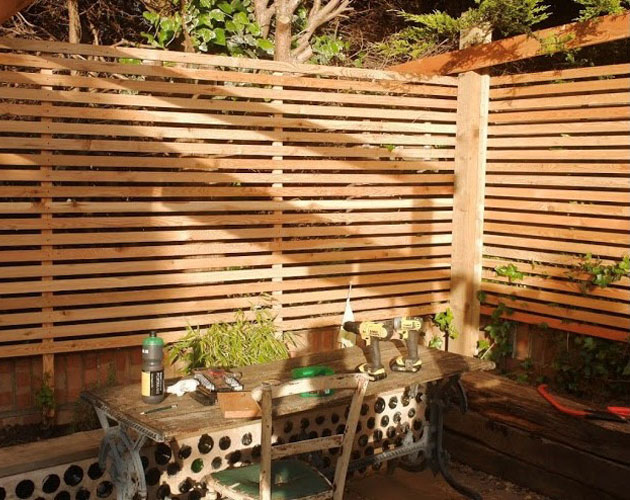 Larch Wood Screening Nantwich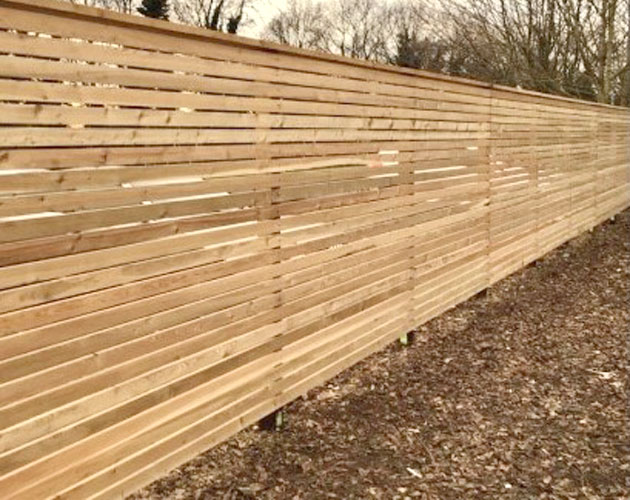 Larch Screening in Nantwich
Larch Slatted Fence Panels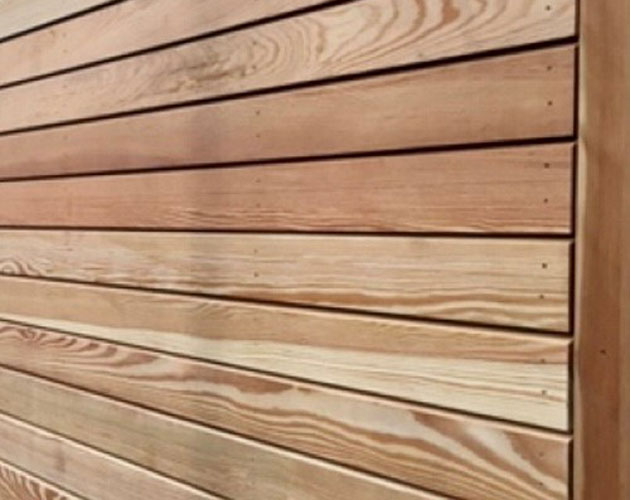 Larch Fence Panels Nantwich
Larch Wood Fencing Nantwich
Contact us with your requirements