Driveway & Garden  Gates in Stoke
Here at Wulstan Fencing we manufacture single and double gates in many different styles because they are all bespoke made to measure. we have fitted many in stoke on trent, staffordshire and cheshire areas.
We have started to make the gates in untreated and treated wood because they both have pros and cons: treated can warp and split more but will not rot as quick, untreated will not wrap and split as much but they can rot quicker but they will ok if you keep treating them we supply only or supply and fit on the gates we have many different wooden posts for the gates going from 3"x 3" to 8"x 8"we use proper galvanised fittings for our standard garden gates.
Standard close board gate which is like your fence panel so they match 3x2 fully framed (screwed together) then the feather edge boards are nailed onto the front of the rails, then we do the same style in the tong and groove ( See pictures ) both of these you can have in a straight top or arch top and in any size you want.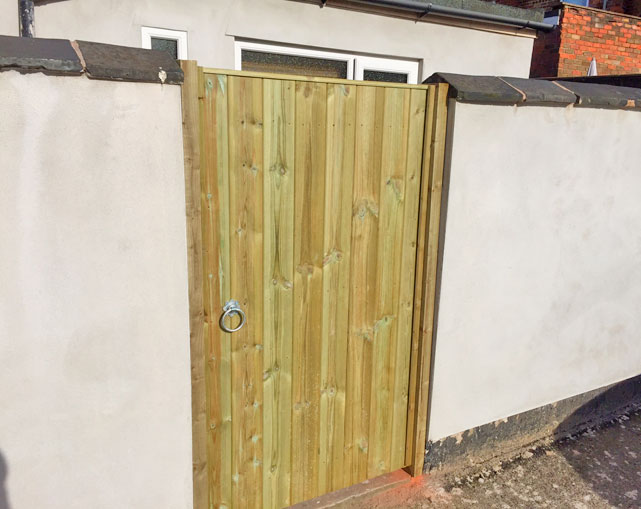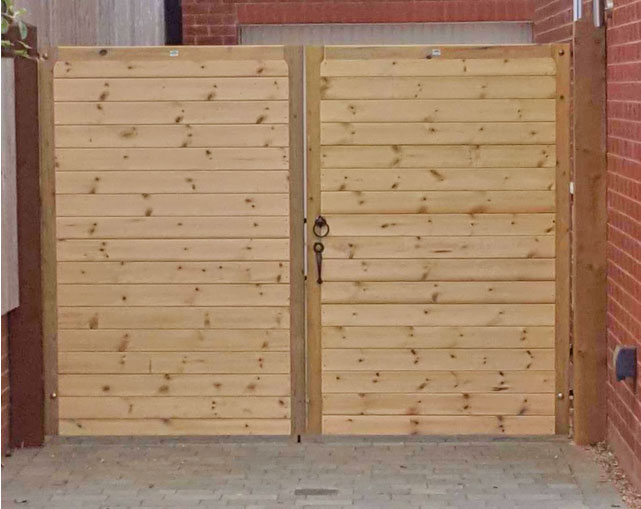 We do a really heavy duty wooden gate for when you use them a lot or you want to set off the front of your house with a decorative driveway gate also we can have these automated as well with fobs and telecom and safety features as well. these gates are mortise and tenon joints and made out of a thicker wood which makes them stronger these can come in treated to untreated wood.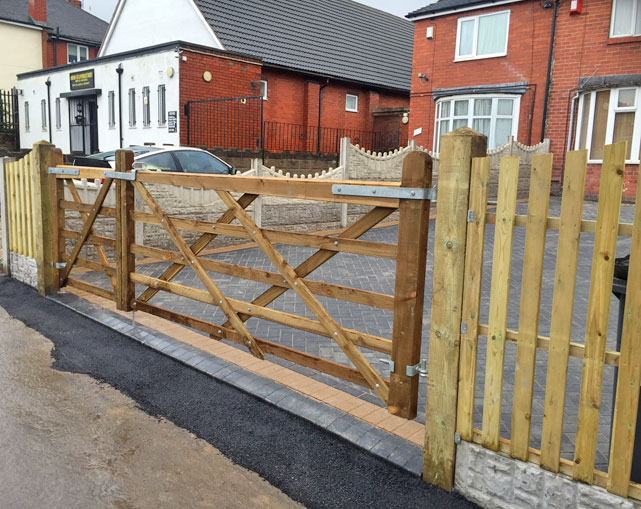 We can fit any farm gate you require from wooden to metal they come in many different styles ranch style, picket farm gate, standard farm gate, soft wood and hard wood as well the metal one are normally in galvanised the wooden farm gate look great on the rural property which we also fit the farm fencing to keep the theme going and if you have pet or small holdings we do a stock mesh as well
Metal Gates & Railings Stoke on Trent
We make bespoke metal gates in any size made to measure and also on the railings to match the gates these can come in many different styles square or round bar or even twisted bar, there are many different finals for the top of the fencing, these can be just painted black but that means that they will rust, or we can get them galvanised and powder coated in many different colours check RAL colour chart, which this stops the rusting which prolongs the life of the fencing and railings, if you pull a image off google for the gate or railings you like we can copy it.
Metal Gates & Railings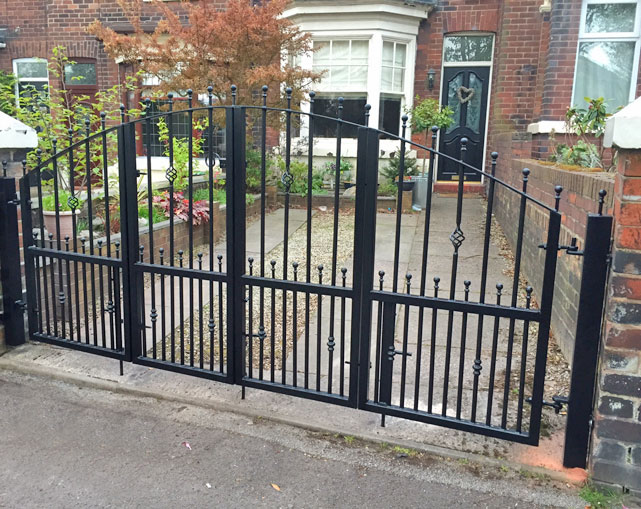 Contact us with your requirements