Metal Gates and Railings Stoke on Trent
Wulstan Fencing metal garden gates and railings can be incorporated to all manner of purposes. For example – driveway and entrance gates to secure the front of your property. With many traditional designs to choose from or bespoke one off custom made gates in Stoke on Trent. We try to ensure that we have the designs available for each individual customer. Where a smaller opening may occur, such as the side of a house, a garden gate or side gate would be appropriate. If there are no posts or pillars currently situated, our installation team are able to install metal box posts. These can either be galvanised or powder coated to match your gate finish.
Contact Wulstan Fencing with your metal gate requirements: 07517 205011
Metal Gates & Railings Stoke on Trent
We make bespoke metal gates in any size made to measure and also on the railings to match the gates these can come in many different styles square or round bar or even twisted bar, there are many different finals for the top of the fencing, these can be just painted black but that means that they will rust, or we can get them galvanised and powder coated in many different colours check RAL colour chart, which this stops the rusting which prolongs the life of the fencing and railings, if you pull a image off google for the gate or railings you like we can copy it.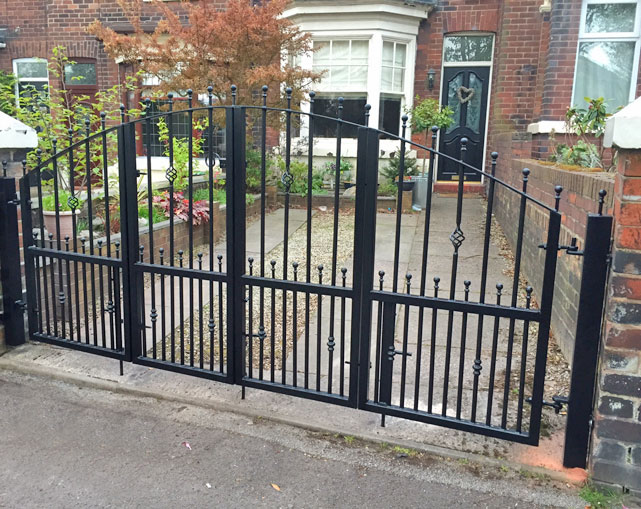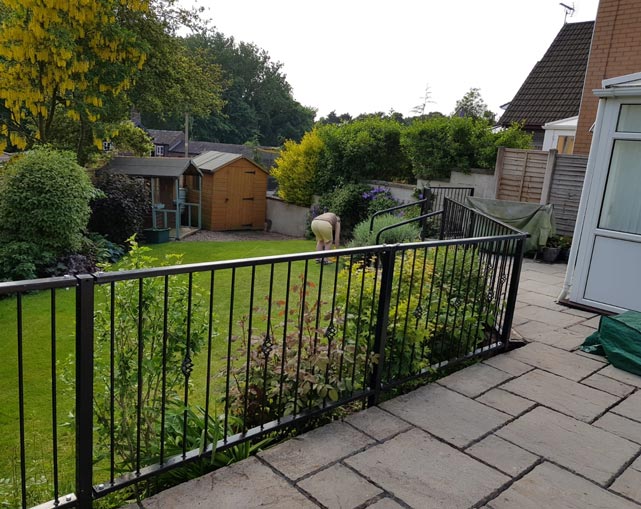 Metal Garden Railing Stoke on Trent
Metal Railing by Wulstan Fencing in Stoke on Trent can be used for the customers gardens, these are galvanised and powder coated after, wide range of applications for customers for keeping dogs in a area.
Metal Gates and Railings Gallery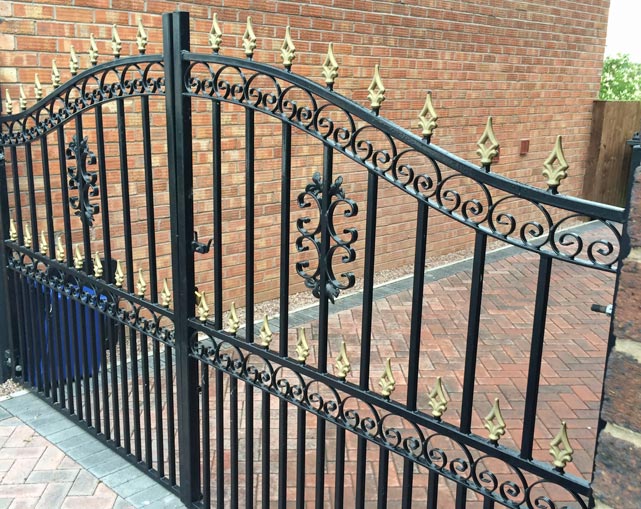 Metal Gates Stoke on Trent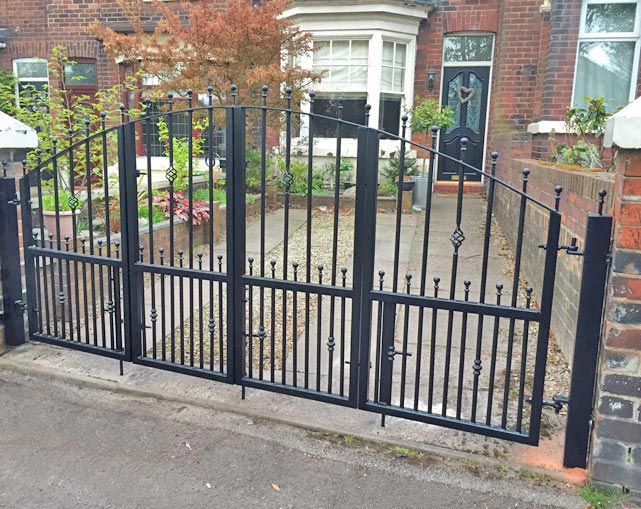 Metal Gates in Stoke on Trent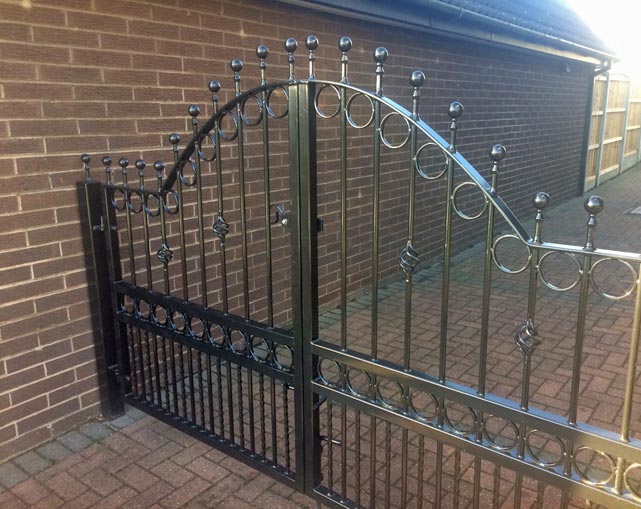 Metal Gates Installation Stoke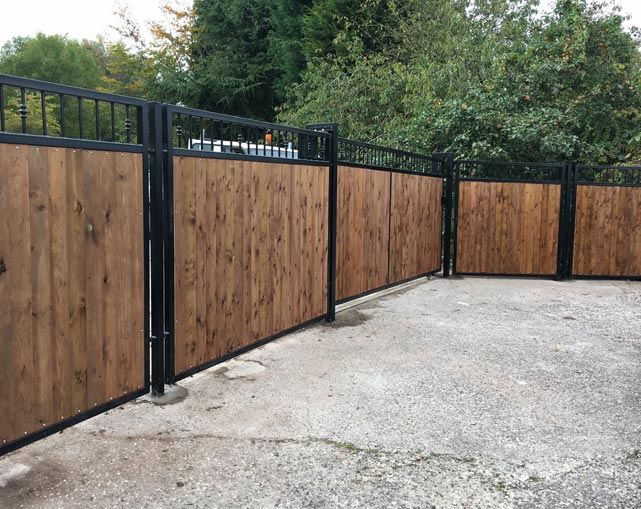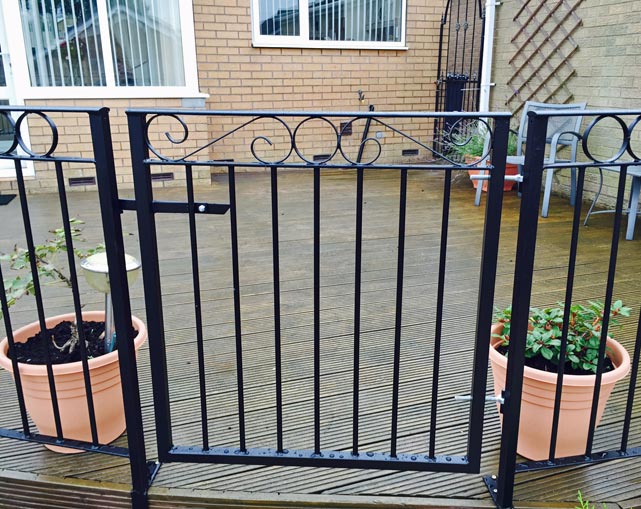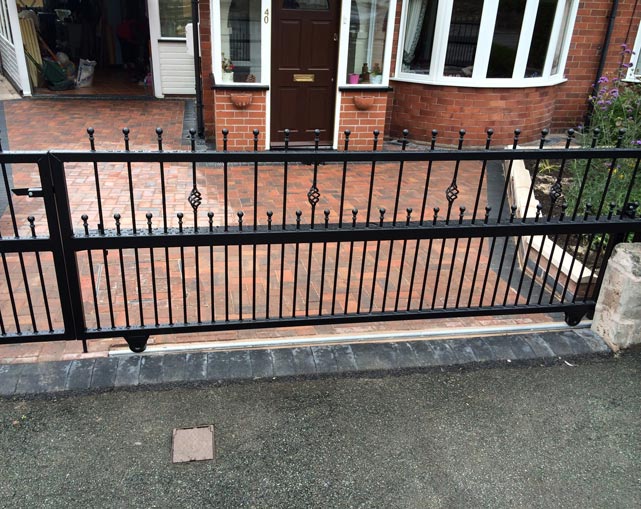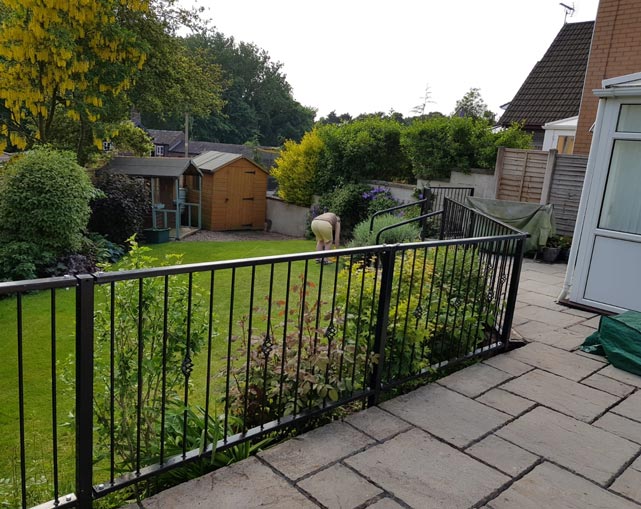 Metal Railing Stoke on Trent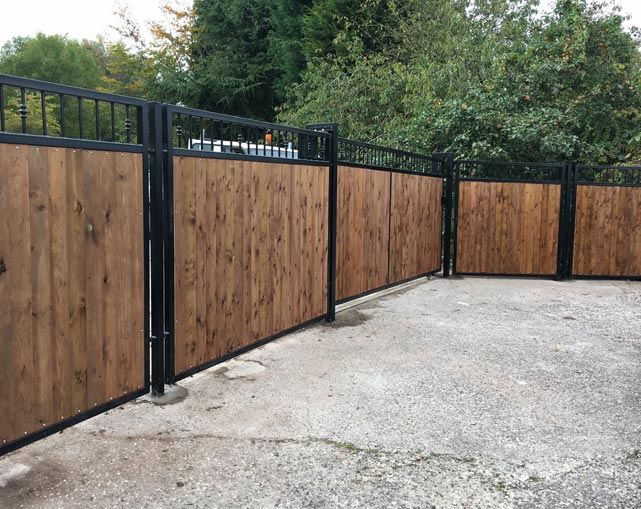 Metal & Timber Gates Stoke
Contact us with your requirements